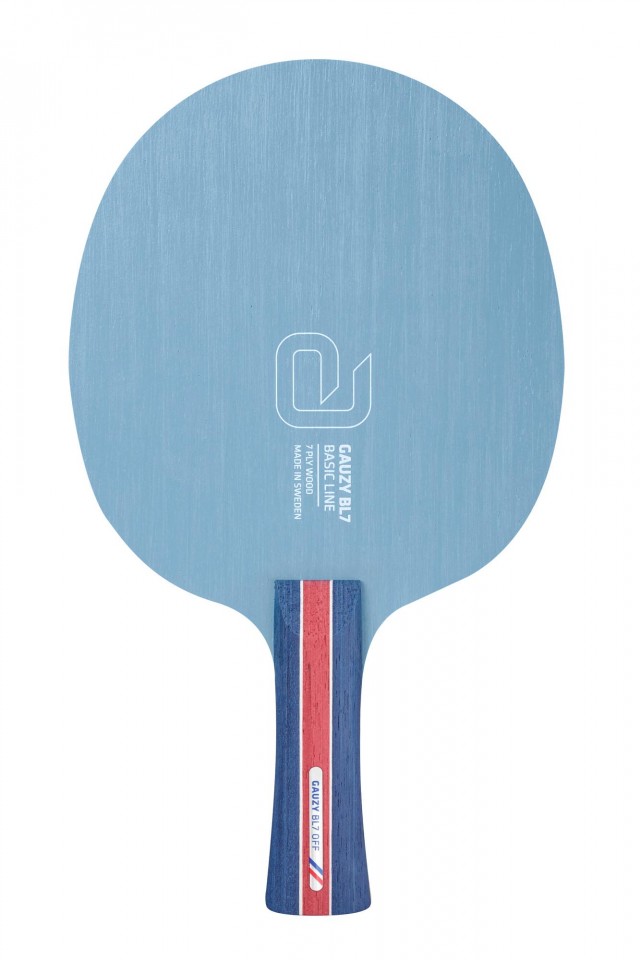 BASIC LINE
Seven-ply wood Made in Sweden. Tradition and playing culture enrich the spin-oriented offensive game.

Seven veneers let the ball hit a solid base at every stroke, passing signals directly to the batting hand. Minimal vibrations are perceived as a pleasant feeling on the ball.

The speed remains under control at all times, but can be accelerated rapidly if necessary.

Simon's recommendation for offensive players who reveal their opponent's weaknesses in a wide variety of ways and with targeted spin strokes.
10212301 STRAIGHT
10212302 FLAIR
10212303 ANATOMIC
 44,95 €
andro is a passionate German table tennis brand and provides anything for the ambitioned player and his favorite sport. andro rubbers are designed, developed and produced in best "Made in Germany" quality. andro blades are formed by  finely selected veneers combined with special andro blade technologies. andro textiles give the main points in table tennis fashion: Innovative functional fibers and being tested for harmful substances are a given at andro.
andro meets every player's  demand with the right material. Find out what's best for you on this webpage and contact us: andro(at)andro.de