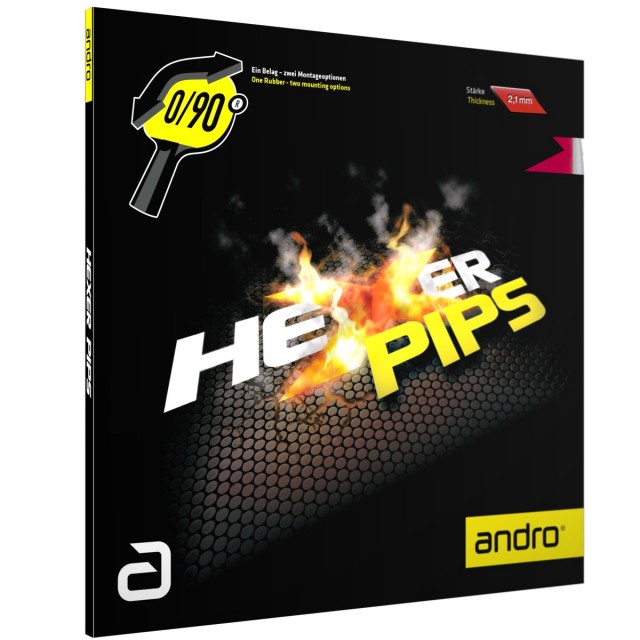 PROFILE
For players of all classes preferring to play close to the table!
PLAXON – an absolute new rubber generation: a compact, energized sponge combined with a topsheet that optimally reacts especially with the new plastic ball.
PLAXON – the right rubber for each player type thanks to four versions in varying sponge hardness grades. Adjust your material to the new requirements, select your update for the new ball!
PLAXON – makes you a better player!
112253
2,0/max
red/black
RSP 39,95 €
andro PLAXON 525 for maximum power and precision!
The hard sponge with high momentum and immense speed reservoir pushes the ball directly to the front without any detours.
The special rubber surface catapults the ball with spin and pressure out of the racket.
The outstanding surface structure maximizes the sweet spot (optimal hitting zone) in the hitting moment.
andro is a passionate German table tennis brand and provides anything for the ambitioned player and his favorite sport. andro rubbers are designed, developed and produced in best "Made in Germany" quality. andro blades are formed by  finely selected veneers combined with special andro blade technologies. andro textiles give the main points in table tennis fashion: Innovative functional fibers and being tested for harmful substances are a given at andro.
andro meets every player's  demand with the right material. Find out what's best for you on this webpage and contact us: andro(at)andro.de