ANOTHER MILESTONE IN TENSOR BIOS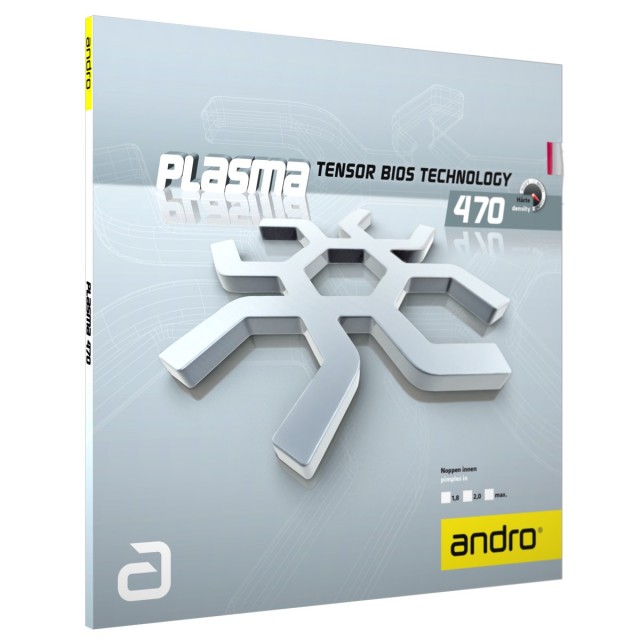 PROFILE
For high-class players.
112240
1,8/2,0/max
red/black
RSP 39,95 €
The most powerful of the three PLASMA rubbers is specifically designed for the top class player.
Despite its middle hard sponge the PLASMA 470 provides a soft and controlled playing feeling.
During fast topspin strokes it is clearly the PLASMA rubber with the biggest power!
The improved rubber mixture provides more consistency of the playing characteristics and extreme abrasion resistance!
andro is a passionate German table tennis brand and provides anything for the ambitioned player and his favorite sport. andro rubbers are designed, developed and produced in best "Made in Germany" quality. andro blades are formed by  finely selected veneers combined with special andro blade technologies. andro textiles give the main points in table tennis fashion: Innovative functional fibers and being tested for harmful substances are a given at andro.
andro meets every player's  demand with the right material. Find out what's best for you on this webpage and contact us: andro(at)andro.de