ANDRO ** POLY XX TRAINING CELLFREE
CELLFREE TRAINING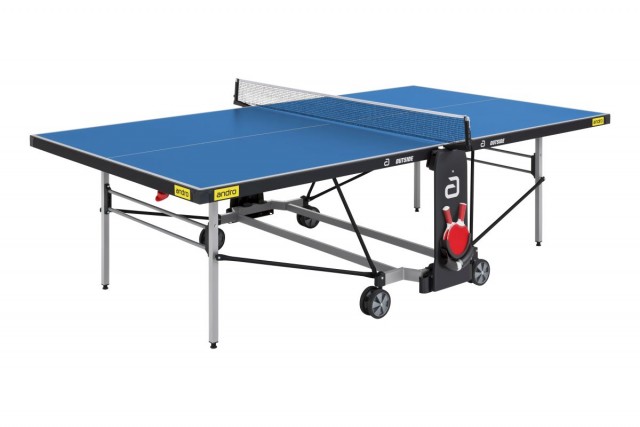 DESCRIPTION
According to new European standard 14468-D (weatherproof).
6mm "Melamine"-resin playing surface. Pre-assembled metal frame A 40 x 45 mm. Undercarriage made of 30 x 30 mm square steel legs. Powder treated frame. 4 heavy, manoeuvrable double wheels (125 mm diameter). Assembled net and post with adjustable height. Automatic system.
Measurements folded: Height 188 cm, Width 55 cm
202245 blue
RSP 660,00 €
andro is a passionate German table tennis brand and provides anything for the ambitioned player and his favorite sport. andro rubbers are designed, developed and produced in best "Made in Germany" quality. andro blades are formed by  finely selected veneers combined with special andro blade technologies. andro textiles give the main points in table tennis fashion: Innovative functional fibers and being tested for harmful substances are a given at andro.
andro meets every player's  demand with the right material. Find out what's best for you on this webpage and contact us: andro(at)andro.de