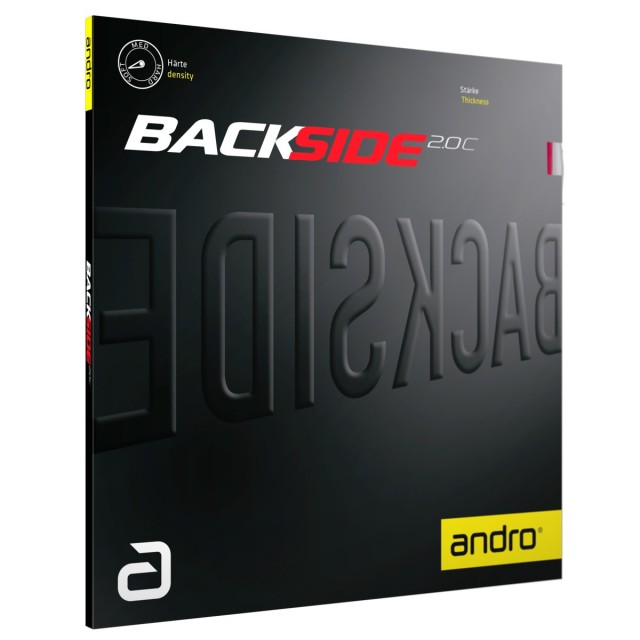 As a defender you are reliant on rubbers with a maximum of feeling and fault tolerance. andro Backside 2.0 C offers you exactly these important characteristics!
The extremely spinny, almost sticky surface allows precise balls full of rotation that will drive your opponent crazy.
You can always count on Backside 2.0 C, no matter which distance from the table you are forced to return from or which situation you are stuck in.
As andro Backside 2.0 C is available from 1,1mm on it is the ultimate choice for defenders who set value on rubbers with a lot of control and with a huge range of use.
andro is a passionate German table tennis brand and provides anything for the ambitioned player and his favorite sport. andro rubbers are designed, developed and produced in best "Made in Germany" quality. andro blades are formed by  finely selected veneers combined with special andro blade technologies. andro textiles give the main points in table tennis fashion: Innovative functional fibers and being tested for harmful substances are a given at andro.
andro meets every player's  demand with the right material. Find out what's best for you on this webpage and contact us: andro(at)andro.de