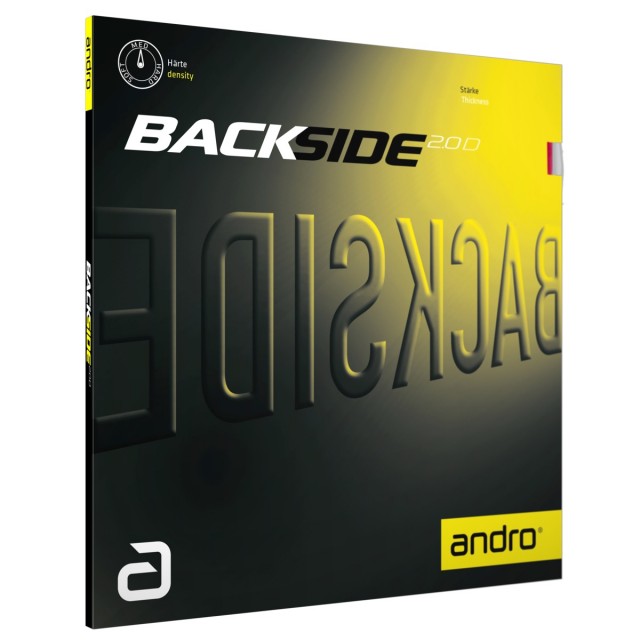 andro Backside 2.0 D is a rubber which is made for an offensive playing style that is based on control and spin.
Effective offensive strokes can be played easily with this rubber which is furnished with a sponge of 40°. The outcome of this is a nice catapult effect which enables you to convert your opponent's bad returns into big points at any time.
In 1,3mm or 1,5mm ideal for allround players, from 1,7mm on appropriate for topspin players- thus you are definitely right when you name andro Backside 2.0 D a multi-talent.
andro is a passionate German table tennis brand and provides anything for the ambitioned player and his favorite sport. andro rubbers are designed, developed and produced in best "Made in Germany" quality. andro blades are formed by  finely selected veneers combined with special andro blade technologies. andro textiles give the main points in table tennis fashion: Innovative functional fibers and being tested for harmful substances are a given at andro.
andro meets every player's  demand with the right material. Find out what's best for you on this webpage and contact us: andro(at)andro.de