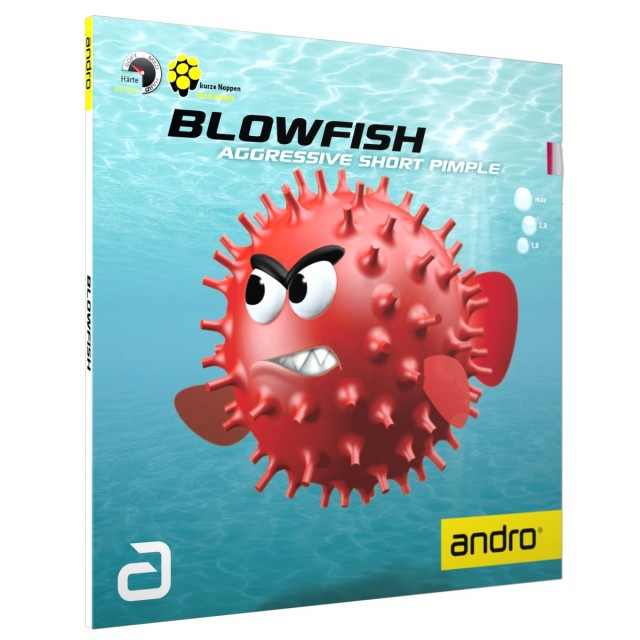 Already after short adaptation time, the short pimples of the BLOWFISH are your weapon to set every opponent under pressure. The new type, aggressive pimple design successfully creates topspins as well as effective block and counterattacking strokes.

In combination with the innovative TENSOR technology, BLOWFISH thrills by an output of speed, not yet experienced with short pimple rubbers.

Furthermore, the feelingly soft sponge causes utmost sensibility, ball contact feedback and control. As a result, your performance is accompanied by a huge variety and is extremely unpredictable for your rival.
andro is a passionate German table tennis brand and provides anything for the ambitioned player and his favorite sport. andro rubbers are designed, developed and produced in best "Made in Germany" quality. andro blades are formed by  finely selected veneers combined with special andro blade technologies. andro textiles give the main points in table tennis fashion: Innovative functional fibers and being tested for harmful substances are a given at andro.
andro meets every player's  demand with the right material. Find out what's best for you on this webpage and contact us: andro(at)andro.de