CROSS STEP black/neonyellow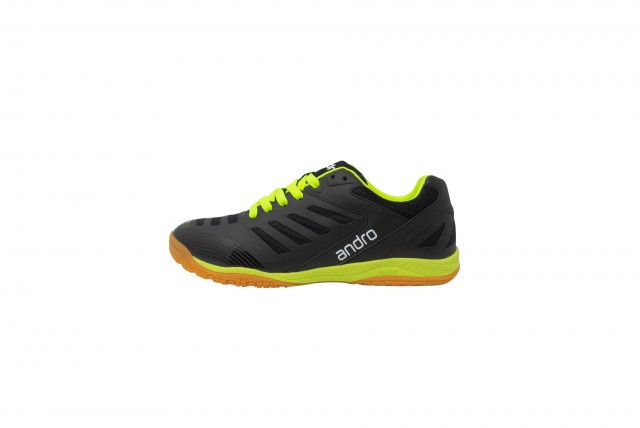 DESCRIPTION
Air Ventilation Window (AVW) for optimal ventilation.
3D Sole cushions and enables fast, ground-level motion sequences.
Core made of TPU+ material supports the midfoot area.
Tiny structures on the surface of the profile guarantee extreme grip.
Comfortable, soft upper material with mesh inserts for optimal ventilation and moisture transport.
Anatomically shaped, removable insole
Cool design, high effectiveness. The shoe for modern table tennis players!
352208 black/neon yellow
Sizes: 3,5/36 – 12/47 UK/EUR
85.00 €
andro is a passionate German table tennis brand and provides anything for the ambitioned player and his favorite sport. andro rubbers are designed, developed and produced in best "Made in Germany" quality. andro blades are formed by  finely selected veneers combined with special andro blade technologies. andro textiles give the main points in table tennis fashion: Innovative functional fibers and being tested for harmful substances are a given at andro.
andro meets every player's  demand with the right material. Find out what's best for you on this webpage and contact us: andro(at)andro.de