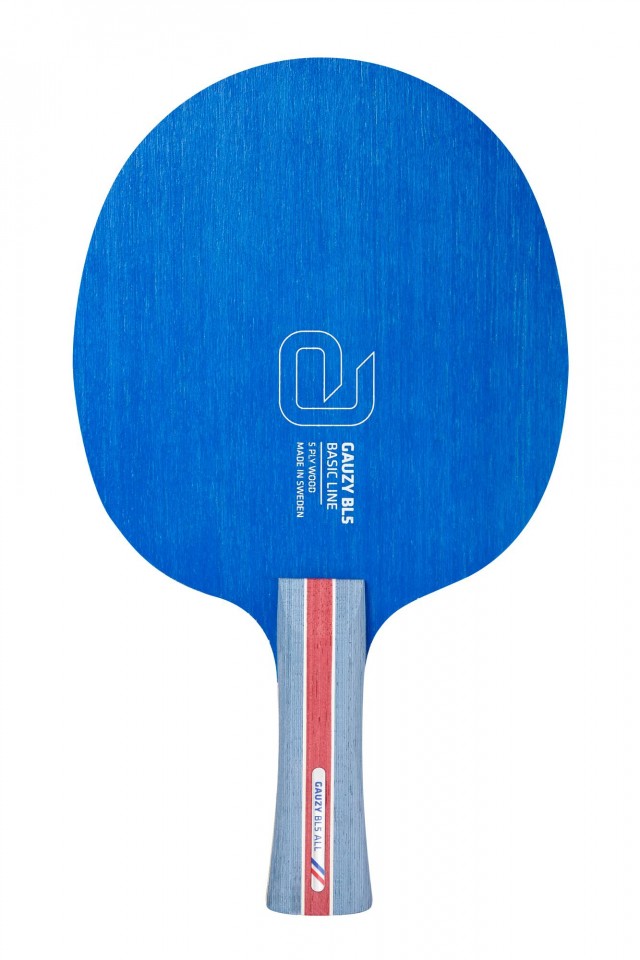 BASIC LINE
Kontrolle, Kontrolle, Kontrolle: fünf Schichten Holz lassen nichts anbrennen.

Sorgfältig in Schweden verarbeitete Furniere verleihen diesem schlichten und effektiven Allroundholz sein unvergleichliches Ballgefühl.

Das Tempo eingehender Schläge wird von der Furnierkonstruktion abgefangen, um sichere eigene Schläge problemlos anzubringen.

Simons Tipp: Das Gauzy BL5 ist das ideale Holz für Spieler in der Ausbildung sowie für Allrounder aus Überzeugung.
10212201 STRAIGHT
10212202 FLAIR
10212203 ANATOMIC
 44,95 €
andro is a passionate German table tennis brand and provides anything for the ambitioned player and his favorite sport. andro rubbers are designed, developed and produced in best "Made in Germany" quality. andro blades are formed by  finely selected veneers combined with special andro blade technologies. andro textiles give the main points in table tennis fashion: Innovative functional fibers and being tested for harmful substances are a given at andro.
andro meets every player's  demand with the right material. Find out what's best for you on this webpage and contact us: andro(at)andro.de