GAUZY SL OFF SUPREME LINE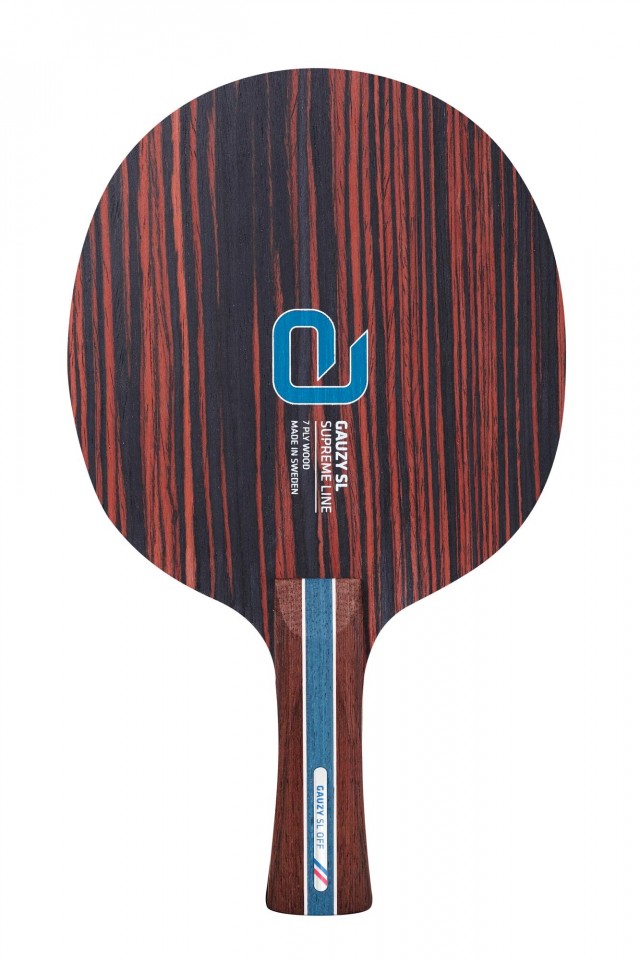 SUPREME LINE
Seven layers of fine wood harmonise perfectly with each other. Soulful core, hard outer veneers made of Ebony.

The direct ball hitting point enables effective and powerful topspins. In the modern and fast game close to the table you save time and put your opponent under pressure.

The soulful core delivers the basics to improve the safety of your strokes.

The wood by Simon Gauzy, made by and for fine-spirited and detail-obsessed characters.
10212501 STRAIGHT
10212502 FLAIR
10212503 ANATOMIC
139.95 €
andro is a passionate German table tennis brand and provides anything for the ambitioned player and his favorite sport. andro rubbers are designed, developed and produced in best "Made in Germany" quality. andro blades are formed by  finely selected veneers combined with special andro blade technologies. andro textiles give the main points in table tennis fashion: Innovative functional fibers and being tested for harmful substances are a given at andro.
andro meets every player's  demand with the right material. Find out what's best for you on this webpage and contact us: andro(at)andro.de