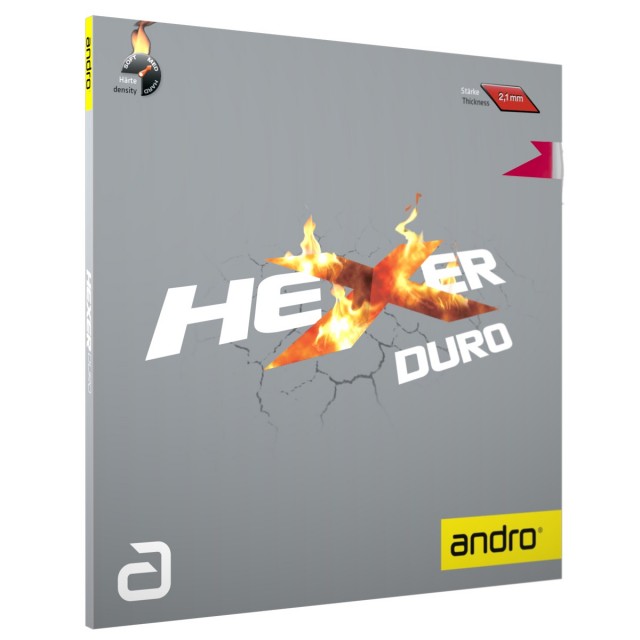 PROFILE
For players of all levels, who prefer long-lasting rubbers with constant playing characteristics and technical durability.
112267
1,7/1,9/2,1
red/black
RSP 38,95 €
HEXER Duro is designed for all players who demand from their rubber strong spin and speed characteristics combined with very good durability. The 100% natural caoutchouc upper layer and the medium-hard sponge in HEXER technology give access to a very broad range of strokes: the sticky upper layer provides a prolonged ball contact time – thus the player leads the ball longer and experiences more control during passive as well as during active strokes. The highly developed endurance enables a later change of rubbers which is comfortable and economic. This has made the HEXER Duro earn the rating LONGLASTING PERFORMANCE.
andro is a passionate German table tennis brand and provides anything for the ambitioned player and his favorite sport. andro rubbers are designed, developed and produced in best "Made in Germany" quality. andro blades are formed by  finely selected veneers combined with special andro blade technologies. andro textiles give the main points in table tennis fashion: Innovative functional fibers and being tested for harmful substances are a given at andro.
andro meets every player's  demand with the right material. Find out what's best for you on this webpage and contact us: andro(at)andro.de