HEXCELLENT! SUPERNATURAL GRIP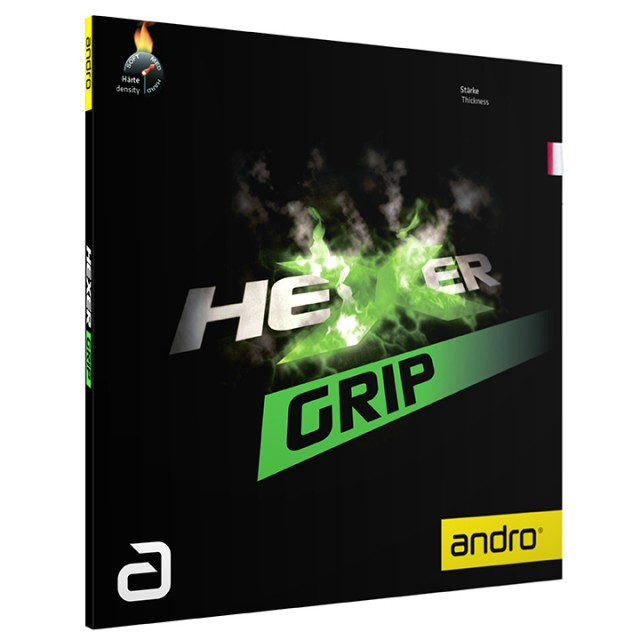 Spin, feeling, consistency, control.

Create magic spin: The advanced, on the plastic ball designed top sheet made of 100% natural rubber, allows maximum spin and magical trajectories.

Experience amazing control: The 45 °-sponge of the latest technology encloses the ball, increases the fault tolerance and creates a fantastic ball control.

Powerful catapult and enormous energy generated by large pores in the green sponge.

Constant rotation and high control values deliver high playin comfort.

For players intending to upgrade their versatile offensive game with a lot of spin while maintaining high control. 
andro is a passionate German table tennis brand and provides anything for the ambitioned player and his favorite sport. andro rubbers are designed, developed and produced in best "Made in Germany" quality. andro blades are formed by  finely selected veneers combined with special andro blade technologies. andro textiles give the main points in table tennis fashion: Innovative functional fibers and being tested for harmful substances are a given at andro.
andro meets every player's  demand with the right material. Find out what's best for you on this webpage and contact us: andro(at)andro.de