HIGH DEFINITION PERFORMANCE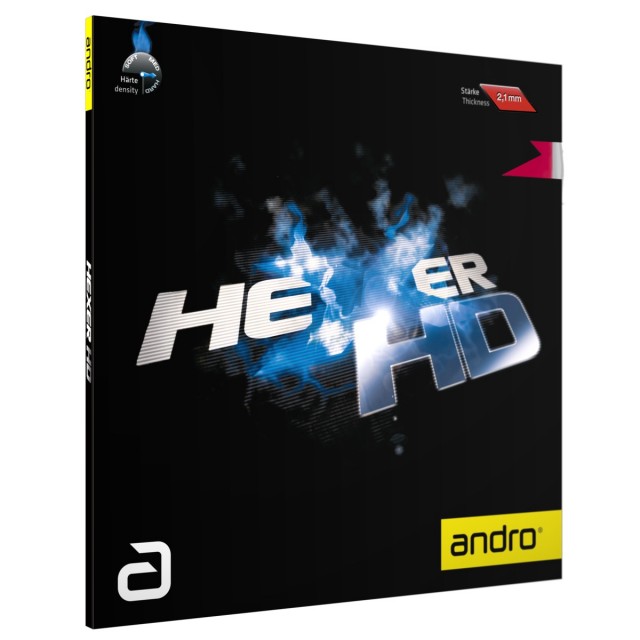 PROFILE
For players who define themselves with spin, speed and precise strokes!
112208
1,7/1,9/2,1
red/black
RSP 44,95 €
Modern table tennis is becoming more complex day by day. To enable you to keep step with new trends, we designed andro Hexer HD. During the development of this fourth generation TENSOR BIOS rubber we focused on the factor precision. The progressive, spinny surface structure gives you the feeling of leading the ball for a longer time during the stroke and bringing the ball to its target point. Topspins and counterspins on highest possible level hitting the target precisely (High Definition Performance) will become an important part of your repertoire. The powerful catapult and speed gluing effect for which TENSOR BIOS rubbers are famous for provides Hexer HD with the certain power so that you do not miss speed and feedback. Extend your game with the factor precision – discover Hexer HD!
andro is a passionate German table tennis brand and provides anything for the ambitioned player and his favorite sport. andro rubbers are designed, developed and produced in best "Made in Germany" quality. andro blades are formed by  finely selected veneers combined with special andro blade technologies. andro textiles give the main points in table tennis fashion: Innovative functional fibers and being tested for harmful substances are a given at andro.
andro meets every player's  demand with the right material. Find out what's best for you on this webpage and contact us: andro(at)andro.de