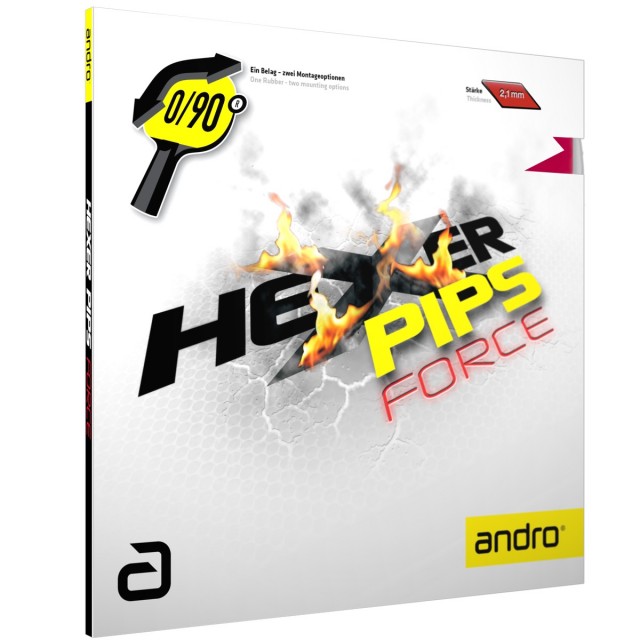 FORCE stands synonymically for energy and strength. Providing a high bandwidth for offensive action your opponents will be forced to play just an underpart in the game.

The medium sponge, based on the latest HEXER technology, gets across a maximum of control, whereas the typical HEXER Pips ball jump will lead you to success.

The protected 0/90-technology allows you to choose HEXER Pips Force according to your playing system. Lengthwise for more speed and vigour, crosswise for more control when blocking!
andro is a passionate German table tennis brand and provides anything for the ambitioned player and his favorite sport. andro rubbers are designed, developed and produced in best "Made in Germany" quality. andro blades are formed by  finely selected veneers combined with special andro blade technologies. andro textiles give the main points in table tennis fashion: Innovative functional fibers and being tested for harmful substances are a given at andro.
andro meets every player's  demand with the right material. Find out what's best for you on this webpage and contact us: andro(at)andro.de