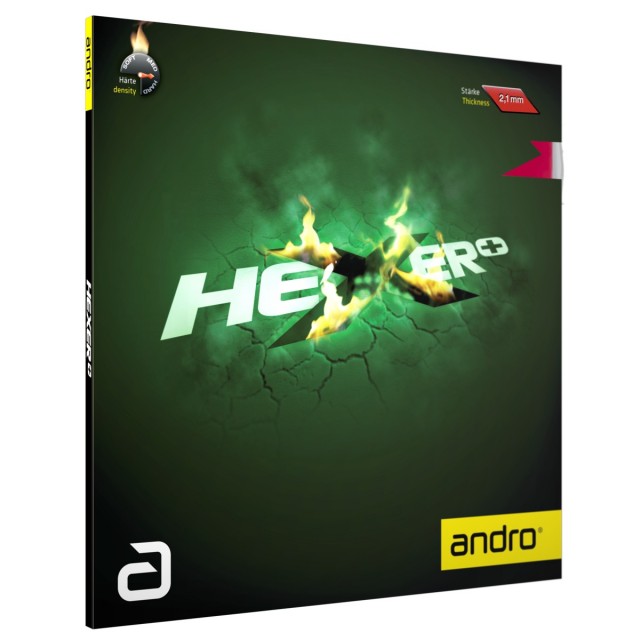 PROFILE
For players whose own versatility is their key to success!
112261
1,7/1,9/2,1
red/black
RSP 43,95
Are you looking for a rubber whose strength is comfortable ball feedback?
Whose speed consistently puts pressure on your opponent and adds unimagined precision to your game? Then go for HEXER+ !
The new recipe of the upper layer combined with the progressive pips geometry gives HEXER+ a strong trampoline effect and a comfortable flat ball rebound angle.
Thus the ball can faster make its way to the target – this enables the player to generate more pace while less energy is needed (PACE PERFORMANCE).
The HEXER-sponge of the fourth TENSOR-generation provides the dynamics you search for and strokes from all table distances will be routine.
andro is a passionate German table tennis brand and provides anything for the ambitioned player and his favorite sport. andro rubbers are designed, developed and produced in best "Made in Germany" quality. andro blades are formed by  finely selected veneers combined with special andro blade technologies. andro textiles give the main points in table tennis fashion: Innovative functional fibers and being tested for harmful substances are a given at andro.
andro meets every player's  demand with the right material. Find out what's best for you on this webpage and contact us: andro(at)andro.de