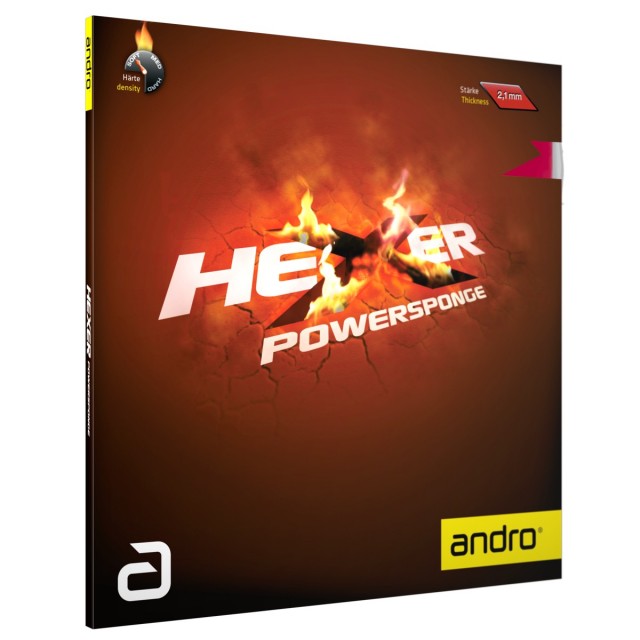 PROFILE
For players of all levels wanting to experience speed and loud sound
sensation without missing control!
112268
1,7/1,9/2,1
red/black
43,95 €
Thanks to this HEXER version also players with preference for soft rubbers and sensational speed glue sound (SOUND PERFORMANCE) can benefit from the advantages of the fourth Tensor generation.
The in-bound rotation energy is absorbed by the rubber and immediately gets transferred to active out-bound energy.
The soft Powersponge generously forgives slight mistakes regarding optimum ball hitting area resulting in outstanding control characteristics.
The excellent ball feedback provides additional confidence while hitting the ball.
andro is a passionate German table tennis brand and provides anything for the ambitioned player and his favorite sport. andro rubbers are designed, developed and produced in best "Made in Germany" quality. andro blades are formed by  finely selected veneers combined with special andro blade technologies. andro textiles give the main points in table tennis fashion: Innovative functional fibers and being tested for harmful substances are a given at andro.
andro meets every player's  demand with the right material. Find out what's best for you on this webpage and contact us: andro(at)andro.de