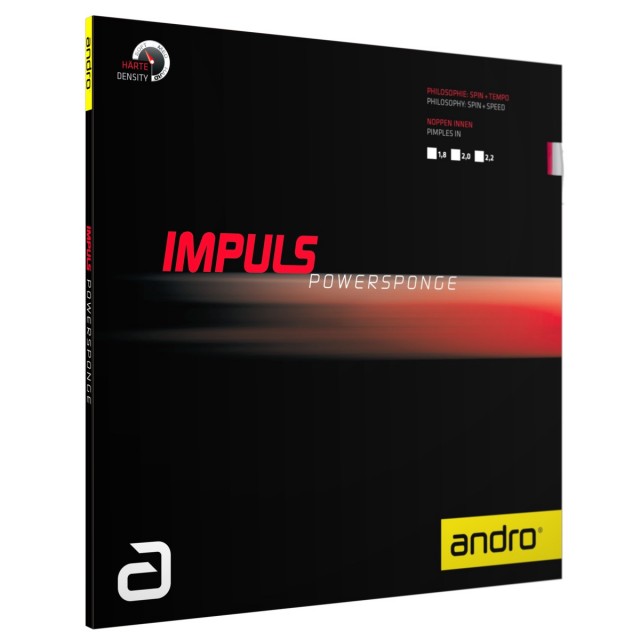 PROFILE
For players of all levels!
112214
1,8/2,0/max
red/black
RSP 42,95 €
Looking for the complete package of speed, spin and excellent ball-control? Then choose Impuls Powersponge! By ideal matching of these characteristics you get an easily controllable rubber that provides enormous tempo reserves. A very sticky surface combined with the soft, large-poredsponge of the newest TENSOR-technology, allow easily dirigible strokes and a high degree of control. Your goal to outmaneuver opponents will become child's play. The extreme TENSOR sound will give you additional feedback for a more precise ball-moment.
andro is a passionate German table tennis brand and provides anything for the ambitioned player and his favorite sport. andro rubbers are designed, developed and produced in best "Made in Germany" quality. andro blades are formed by  finely selected veneers combined with special andro blade technologies. andro textiles give the main points in table tennis fashion: Innovative functional fibers and being tested for harmful substances are a given at andro.
andro meets every player's  demand with the right material. Find out what's best for you on this webpage and contact us: andro(at)andro.de