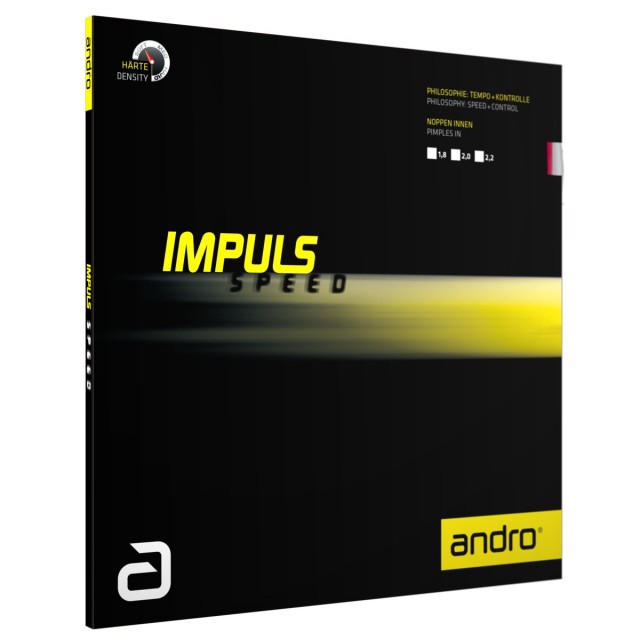 IMPULS SPEED The Impuls SPEED releases significantly more speed and spin than the successful Impuls rubber – without losing control!

Being the softest of all andro TENSOR BIOS rubbers so far, it is made of a harmonised rubber recipe that provides players of average and lower class levels with more controlled power during active strokes.

The character of the Impuls SPEED combines two rubber types: the very soft sponge absorbs the opponent's speed in the passive control play very well. In the active playing modus it enables to more energy. The strong sound and improved ball handling will impress every player immediately.

Experience fewer mistakes due to the extra high flying curve and bigger ideal hitting area!

The Impuls SPEED can be managed without effort also when practising less. An excellent solution for all players refusing inconvenient and time-consuming speed gluing!
andro is a passionate German table tennis brand and provides anything for the ambitioned player and his favorite sport. andro rubbers are designed, developed and produced in best "Made in Germany" quality. andro blades are formed by  finely selected veneers combined with special andro blade technologies. andro textiles give the main points in table tennis fashion: Innovative functional fibers and being tested for harmful substances are a given at andro.
andro meets every player's  demand with the right material. Find out what's best for you on this webpage and contact us: andro(at)andro.de