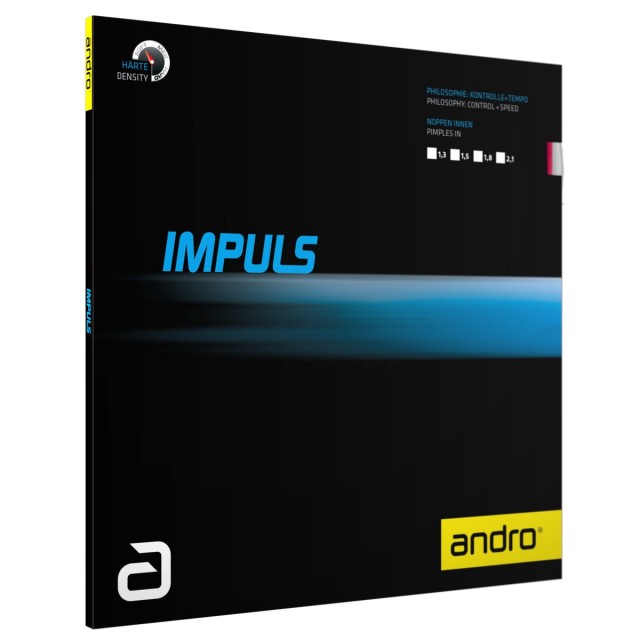 IMPULS is manufactured in a modified TENSOR formula and is therefore softer with a higher elasticity than traditional rubbers. It absorbs energy when playing passively and releases energy during active playing.

Allround players would never have been able to control such a fast rubber before. Now they can. Slice or block or smash, the 30 degree soft sponge provides the right amount of absorption for every speed.

When attacking with spin or smashing, this "allround" TENSOR construction produces power, resulting in higher ball flight velocity while making the balls fly more precise like a vario-rubber.
andro is a passionate German table tennis brand and provides anything for the ambitioned player and his favorite sport. andro rubbers are designed, developed and produced in best "Made in Germany" quality. andro blades are formed by  finely selected veneers combined with special andro blade technologies. andro textiles give the main points in table tennis fashion: Innovative functional fibers and being tested for harmful substances are a given at andro.
andro meets every player's  demand with the right material. Find out what's best for you on this webpage and contact us: andro(at)andro.de