ANOTHER MILESTONE IN TENSOR BIOS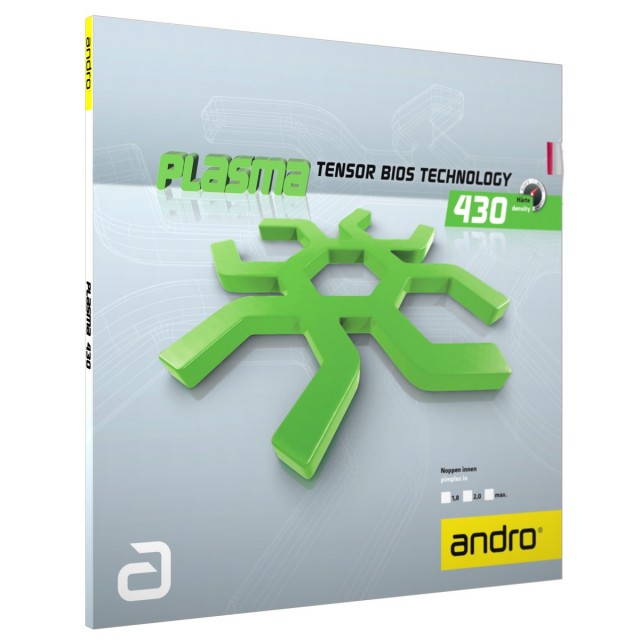 PLASMA 430
The PLASMA 430 will appeal to every player right from the beginning.
The sponge is 5 degree softer compared to the 470.
In combination with its high performance upper layer every topspin ball will get an immediate fantastic acceleration. One can feel this from the tremendous trampoline effect – also during slower strokes.
The PLASMA 430 is designed for the top athlete as well as for the mid- to lower-class player to whom HI-TEC rubbers are a great new alternative.
110.021.039
1,8 / 2,0 / max.
42.95 €
andro is a passionate German table tennis brand and provides anything for the ambitioned player and his favorite sport. andro rubbers are designed, developed and produced in best "Made in Germany" quality. andro blades are formed by  finely selected veneers combined with special andro blade technologies. andro textiles give the main points in table tennis fashion: Innovative functional fibers and being tested for harmful substances are a given at andro.
andro meets every player's  demand with the right material. Find out what's best for you on this webpage and contact us: andro(at)andro.de