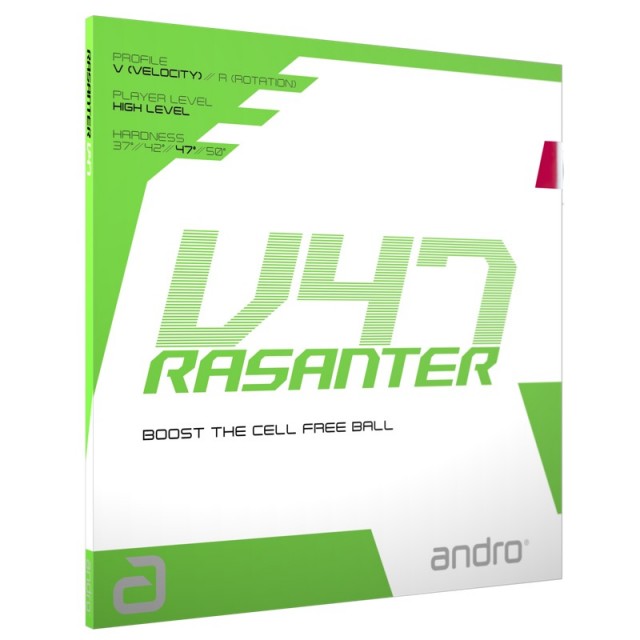 PROFIL
112291
1,7/2,0/ultramax
red/black
RSP 49,95 €
Your profile is speed driven. You go for flat and direct ballistics.

As a high to pro level player you will take control of this hard 47° sponge for unlimited power and energy.

Your configuration will be the ultimate speed weapon, performing short and fast top spins – offensive with no compromise – and no excuses. Don't tell us have not been warned.
andro is a passionate German table tennis brand and provides anything for the ambitioned player and his favorite sport. andro rubbers are designed, developed and produced in best "Made in Germany" quality. andro blades are formed by  finely selected veneers combined with special andro blade technologies. andro textiles give the main points in table tennis fashion: Innovative functional fibers and being tested for harmful substances are a given at andro.
andro meets every player's  demand with the right material. Find out what's best for you on this webpage and contact us: andro(at)andro.de