andro 
SHIFTER POWERSPONGE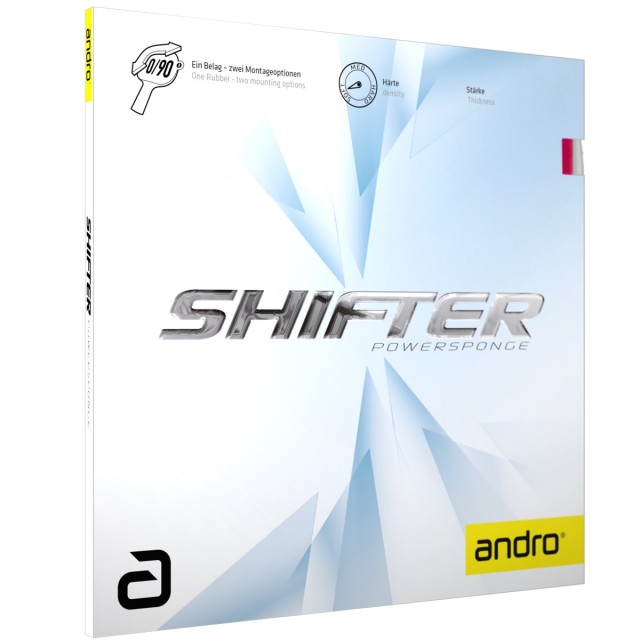 andro Shifter Powersponge is the ideal choice for players who put their focus on control.

Its soft and elastic sponge provides an excellent service regarding fault tolerance and it makes andro Shifter Powersponge become indispensable for youngsters that are learning new techniques.

More experienced players take advantage of the combination of high control and the spinny surface that permits a variable playing style. Furthermore it leads passive as well as offensive strokes to their targets, no matter how difficult they are.

Beyond that andro Shifter Powersponge gives you the ultimate choice between two mounting options (0° or 90°)!
andro is a passionate German table tennis brand and provides anything for the ambitioned player and his favorite sport. andro rubbers are designed, developed and produced in best "Made in Germany" quality. andro blades are formed by  finely selected veneers combined with special andro blade technologies. andro textiles give the main points in table tennis fashion: Innovative functional fibers and being tested for harmful substances are a given at andro.
andro meets every player's  demand with the right material. Find out what's best for you on this webpage and contact us: andro(at)andro.de