SYNTELIAC ZCI OFF table tennis blade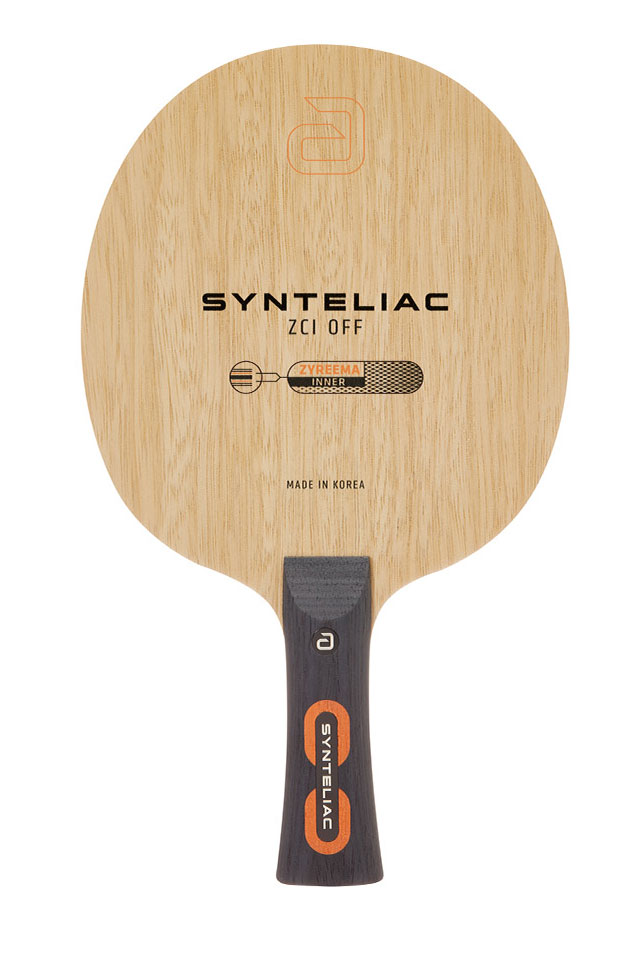 The Synteliac ZCI lives from its enormous dynamics. The uniquely large sweetspot, the clear feeling and the hardness of the Zyreema material are in perfect balance with each other.
The high-tech synthetic fibre Zyreema is supported by two layers of wood around the core veneer until it reaches the ball's point of impact.
The crystal clear Zyreema feel remains but benefits from optimized control values and a slight tempo reduction due to the inner construction.
The impressively large sweetspot gives you additional consistency and feel for the ball.
andro is a passionate German table tennis brand and provides anything for the ambitioned player and his favorite sport. andro rubbers are designed, developed and produced in best "Made in Germany" quality. andro blades are formed by  finely selected veneers combined with special andro blade technologies. andro textiles give the main points in table tennis fashion: Innovative functional fibers and being tested for harmful substances are a given at andro.
andro meets every player's  demand with the right material. Find out what's best for you on this webpage and contact us: andro(at)andro.de