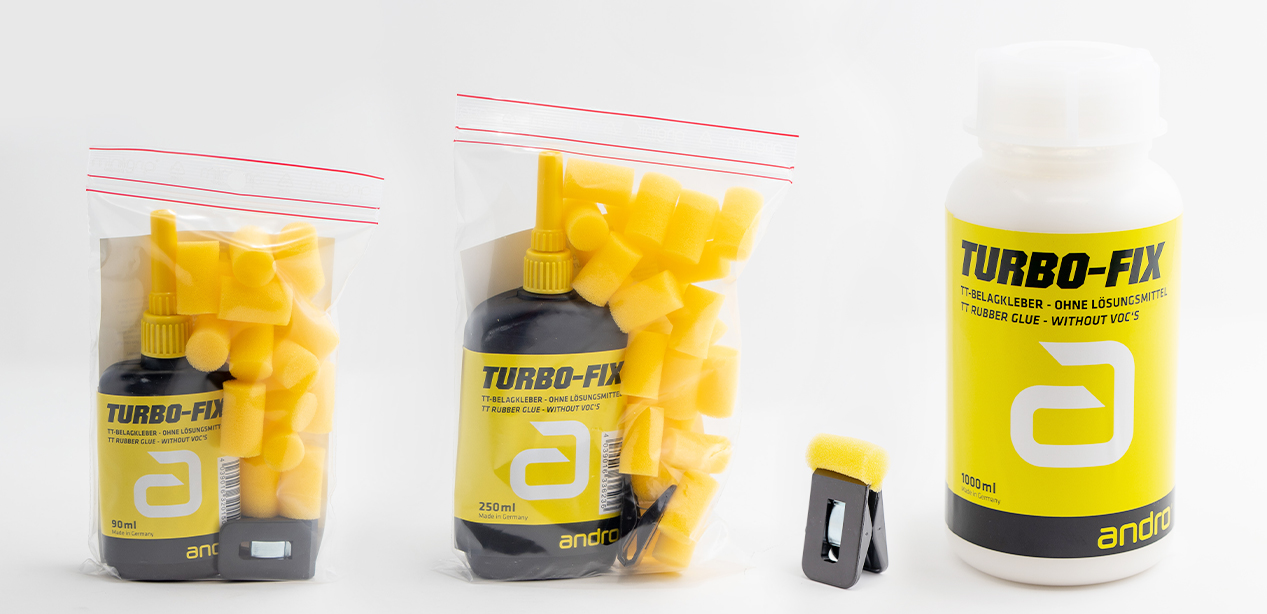 Lösungsmittelfreier Kleber auf Wasserbasis, mit Klammerhalterung und Schaumstoffrolle zum Auftragen.
Besonders gut geeignet für ältere, unlackierte Hölzer und großporige Schwammunterlagen.
Inkl. 25 Schwämmen zum Auftragen des Klebers auf den Belag.
140.021.030.050 | 50ml incl. 10 sponges EUR 12,50
140.021.030.090 | 90ml incl. 15 sponges EUR 16,50
140.021.030.250 | 250ml incl. 25 sponges EUR 26,50
140.021.030.900 | 1000ml incl. 50 sponges EUR 65,50
andro is a passionate German table tennis brand and provides anything for the ambitioned player and his favorite sport. andro rubbers are designed, developed and produced in best "Made in Germany" quality. andro blades are formed by  finely selected veneers combined with special andro blade technologies. andro textiles give the main points in table tennis fashion: Innovative functional fibers and being tested for harmful substances are a given at andro.
andro meets every player's  demand with the right material. Find out what's best for you on this webpage and contact us: andro(at)andro.de